Can I File a Claim for an Accident at a Public Swimming Pool in New York?
Central New York Legal News
During the hot and humid summers (especially in the steel jungle of NYC), a swimming pool is a great way to stay cool and have fun with your friends and family. Despite being incredible for your health and serving as a wonderful pastime, swimming can still be a hazardous activity if you are not careful. Public pools are convenient, but poorly-maintained equipment and environments can lead to unexpected tragedies.
In the event that you or a loved one has been injured at a public swimming pool, you may have the option to file a claim against the pool's owner or other people responsible for this pool's maintenance. Let's take a closer look and see how you can establish your claim.
Accidents at Swimming Pools in New York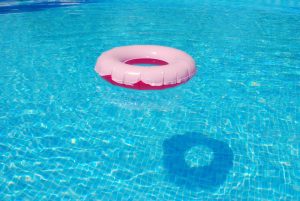 According to the organization End Drowning Now, New York reported an estimated 907 fatalities in swimming pools across the state from 2008 to 2018.
Ultimately, and expectedly, swimming accidents can result in a large percentage of deaths related to drowning. According to a report issued by the Centers for Disease Control and Prevention, in 2015 alone, about 360,000 Americans died due to drowning-related accidents in the United State, averaging to a staggering 10 fatalities daily. Furthermore, from 2005 to 2014, about 3,536 people died due to cases of accidental drowning.
Furthermore, people can suffer from painful, sometimes near-fatal injuries, like broken bones, spinal cord injuries, or traumatic brain injuries due to slip-and-fall accidents.
Liabilities for Swimming Pool Accidents
As issued by the New York Department of Health, under Section 6-1.4 of the Swimming Pool Code, the following elements may contribute to a pool-related accident, injury, or, in the worst-case scenario, fatality:
Poor supervision of swimming pool facilities when visitors are on the premises
Failure to utilize disinfectants, filtration systems, and chemicals that optimize the cleanliness of these pools
Wires that are suspended above the pool
Improper sources of light
Lack of potentially lifesaving equipment
Lack of enclosure around the pool preventing nighttime accidents
Depending on the circumstances leading up to an incident, the court may hold more than one party responsible for an injury. For example, if a swimmer became sick as a result of exposure to the overabundance of a pool chemical, victims may file claims against the manufacturer of the product. In the event of an injury, pool workers (e.g. lifeguards, trainers, pool maintenance employees, etc.) could be held responsible in a case.
Personal Injury Lawyer in Fayetteville, New York
As you enjoy taking a dip in swimming pools during the hot summer months, you must consider the fact that these premises are potentially hazardous for adults and children alike. Slip-and-fall accidents and tragic cases of drowning can be all too common in poorly-maintained pool areas, and some victims may suffer from frightening bone breaks and traumatic brain injuries.
If you have fallen victim to an accident that was caused by negligence or wrongdoing, then you may have the right to file a personal injury claim against a culprit. Although this might be difficult, though, you must remain calm. With the assistance of a lawyer who is experienced with personal injury cases, you can gather viable resources to create a strong case in court.
Here at Gattuso & Ciotoli, our attorneys have more than 50 years of combined legal experience and deliver the some of the most high-quality legal services to victims of a wide variety of accidents in the vicinity of Fayetteville, New York. We value your perspective on your case and your goals for the future and ready to help you receive the justice you deserve. For more information on our four practice areas or your legal matter, contact us at (315) 314-8000 today.