Common Doctor Mistakes in New York
Central New York Legal News
Doctors are given a lot of trust by many patients because of their intensive training and knowledge, but this does not mean doctors are not humans, too. Anyone can make a mistake, and there are several factors that can lead to those mistakes. These mistakes vary from diagnostic errors to mistakes during treatment. Any of these errors can lead to different types of personal injuries and psychological harm. If you experienced a form of malpractice, consider hiring a New York Medical Malpractice Attorney.
Types of Diagnostic Errors
The majority of medical malpractice cases revolve around diagnostic errors. Diagnostic errors describe a group of mistakes that can involve a delayed diagnosis, failure to make a diagnosis, or a wrong diagnosis. These can lead to treatments that fail to improve a patient's condition. For some people, the money they pay for these treatments is not automatically reimbursed despite a misdiagnosis.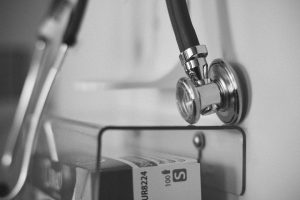 Making an incorrect diagnosis can happen for a number of reasons. These reasons include not collecting enough information, failing to order certain tests, and not seeking a differential diagnosis for other possibilities. This not only leaves a patient untreated but can also end up costing a person time and money. In many cases of misdiagnosis, the doctor missed a serious medical condition that could become worse if not treated.
Problems in communication and following basic medical standards were also considered factors in diagnostic errors. Some doctors do not review a patient's medical history well enough and others miscommunicate with other staff members. Misunderstandings can lead to issues like medication errors.
Common Errors During Treatment
Medication errors are some of the most common errors during treatment. Adverse events are also common. These describe an injury received by a doctor that has nothing to do with the patient's medical condition. 3.7% of hospitalizations resulted in adverse events because of a disability or extended hospitalization. 27.6% of adverse events were attributed to negligence. 2.6% of these incidents of negligence led to disabilities and 13.6% caused death. Some adverse events include surgical errors.
Medication errors describe injuries that happen from a mistake by a medical professional that involves the use of medication. 56% of adverse drug events were deemed preventable by staff. Children tend to suffer often from dosage errors. 479 medication orders were considered to be the wrong dosage for children at children's teaching hospitals. However, the real number of medication errors that exist are often left unreported.
Medical Malpractice Lawyer in New York
Diagnostic and medication errors can lead to serious personal injuries and death. If you or a loved one suffered the effects of medical malpractice from a doctor did not uphold the standards of care, talk to a Cortland Personal Injury Lawyer today. You may be entitled to receive compensation for pain and suffering, personal injuries, and lost wages.
At Gattuso & Ciotoli, we possess over 50 years of experience with personal injury cases. Contact us today at (315) 314-8000 for a free consultation. We are located in Central New York, Syracuse, Watertown, Binghamton, Fayetteville, North Syracuse, Camillus, Liverpool, Cortland, and Auburn. We will investigate your case to help you earn the compensation you need to fully recover.