Common Myths About Personal Injury Claims
Central New York Legal News
After experiencing personal injuries from a car accident, there are a lot of misconceptions about what should or should not be done regarding personal injury claims. Some people do not want to sue someone else over minor injuries and others put too much trust in the insurance company. The reality is that a wrong mistake can hurt you financially. It is always a good idea to consult with a New York Car Accidents Attorney before making serious legal decisions after a car accident.
Personal Injury Claims Can Wait as a Last Resort
No one wants to deal with a lengthy personal injury claim right after recovering from a car accident. Personal injury claims can be lengthy, expensive, and may not pay off. While this may be true in some cases, avoiding a personal injury claim may do more harm than good in the long run.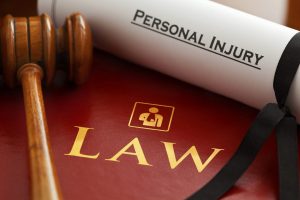 Not filing a personal injury claim could leave you out of receiving the compensation you deserve. It is your right to seek compensation through a lawsuit in any situation in which you suffered injuries from a negligent driver. Even minor injuries like broken bones can lead to lost wages, not to mention vehicle repair costs and hospital bills.
Unfortunately, many people are made to feel greedy for filing a lawsuit. This is often spread through insurance companies and the media when the reality is that most insurance companies are greedy. Insurance companies are businesses and often treat their clients like business partners. They will avoid offering you too much compensation even if you need the extra compensation to recover.
Hiring a Lawyer is Unnecessary
Some people trust their insurance company enough to accept the first settlement they offer. This leads many people to not see the reason for hiring a lawyer. The risk is that you may not receive enough compensation to cover all your expenses from the accident. Others attempt to file a lawsuit against the insurance company without a lawyer, but the truth is that insurance companies often have their own team of lawyers who are ready to stand against you.
There are also people who do not want to sue the other driver because they have been told that suing others is taking things too far. However, when it comes to personal injury claims, the other driver is not usually the one who pays, but their insurance company is.
Another common myth is that time is on your side. This is not the case when it comes to lawsuits. Do not wait too long to file your claim or talk to a lawyer because each state has a statute of limitations that cuts off your right to sue after a certain period of time has passed after the accident.
New York Personal Injury Lawyer
Talk to an experienced Syracuse Personal Injury Attorney if you are concerned about your finances after a car accident or if you have questions about what you should do. A lawyer can help you figure out your best options.
At Gattuso & Ciotoli we have years of experience with personal injury claims. Call us today at (315) 314-8000 for a free consultation. Our services are offered in Central New York, Syracuse, Watertown, Binghamton, Fayetteville, North Syracuse, Camillus, Liverpool, Cortland, and Auburn. We will work with you to thoroughly investigate your situation, collect evidence, and represent you in court if necessary.