Contingency Fees in New York Personal Injury Claims: What Are They?
Central New York Legal News
If you have recently suffered from personal injury as a result of someone else's negligence, you are likely already dealing with an immense amount of stress. Along with the physical pain you are now experiencing, you may also be undergoing emotional, mental, and/or financial stress. You may be worried about how you are going to get your quality of life back to the way it was before your accident, or you may be worried about how you will even be able to afford your recovery process. At this point, you probably know that hiring a good personal injury attorney is your best option. However, you may be worried about incurring any additional costs from pursuing a case. In reality, personal injury cases are among the most affordable types of cases to pursue. Read on to find out more.
How Are Attorney Fees Taken Care of in a Personal Injury Case?
You have probably already seen countless law firms advertising under some variation of this line: "We don't get paid unless you do." Many people believe that this sounds too good to be true and immediately wave it away as a slick marketing firm. While it is true that a personal injury claim may certainly not be 100% free for you to pursue, most personal injury lawyers really do not collect any attorney fees. This is because they choose to operate a contingency fee instead.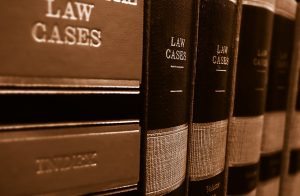 So what exactly is a contingency fee, then? Simply put, a contingency fee is a way of ensuring that your attorney will collect a percentage of your winnings instead of collecting any attorney fees. In most cases, a contingency fee is around 30%. However, it is important to note that contingency fees only apply in cases where you are seeking monetary damages. Furthermore, you may still need to pay any filing fees and/or associated costs. Your attorney may also ask you to pay some case costs directly. The average total of these costs really depends on your case. Make sure to ask about such matters in your initial consultation with your lawyer.
In layman's terms, a contingency fee means you are not responsible for the attorney's compensation. The offending party, the one that caused your injuries, is responsible instead. This makes personal injury cases one of the least risky for you to pursue—especially if you know that you are entitled to an immense amount of compensation.
Seeking Legal Help
A good New York personal injury attorney maximizes your chances of collecting all the damages you are owed, as well as making sure that you know the potential monetary costs and amount of time you should expect to invest into the process. If you or a loved one have recently been a victim of personal injury in Central New York, the attorneys at Gattuso & Ciottoli PLLC may be able to help. We have a combined total of over 50 years of experience and are dedicated to providing our clients with the highest quality service. We are located in Fayetteville and proudly serve the greater Central New York area, including Syracuse, Watertown, Binghamton, Camillus, Liverpool, Cortland, and Auburn. Contact us today to schedule an initial consultation with one of our qualified attorneys today.