Details about the Statute of Limitations for Traumatic Brain Injuries in the State of New York
Central New York Legal News
When it comes to accident-related injuries, traumatic brain injuries (TBIs) are quite possibly some of the most serious you can experience. For a large number of victims, this deadly trauma can potentially impact mobility and livelihood for years to come and will result in expensive surgical intervention, insurance claims, and aftercare therapy. From concussions to bleeding brains, TBIs should never be taken lightly.
For these reasons alone, you (or someone who is speaking for you, if you are debilitated) need to take action immediately, as you may only have a short amount of time before your chance to receive compensation runs out.
Here is a closer look at the statute of limitations for TBIs in the State of New York.
What Is a Statute of Limitation?
As the title suggests, a statute of limitation is a law that puts a limit on the time period during which you can file a lawsuit against a person, group, or organization. Overall, every state institutes a certain amount of time in which you can sue someone who may be responsible for causing your injuries, in both civil and criminal cases. The State of New York generally allows time ranges as long as three years and as short as one year, depending on the severity of the accident and the outcome.
Only Three Years for You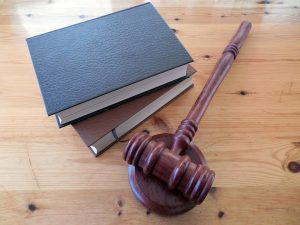 Under the New York Statute of Limitations, victims of personal injury cases can only file a lawsuit in a period of three years after the exact date and time of the accident. These accidents include slip-and-fall cases, motor vehicle crashes, product liability, and other incidences where emotional and physical distress were major factors.
If the defendant can, beyond a reasonable doubt, prove this lawsuit was filed past the terms listed in the Statute of Limitations, the case may ultimately be dismissed.
If anything, these rules have been set in motion to guarantee that TBI victims will receive the compensation they deserve at the appropriate time. By waiting too late, these men and women will have to pay a horde of expensive hospital bills and insurance claims, which could drive them into debt under different circumstances.
Personal Injury Lawyer in New York State
As you go about your daily business, life can take a dangerous turn when you suffer from a debilitating TBI. From slip-and-fall accidents to catastrophic motor vehicle accidents, you can potentially face a horde of problems due to the negligence or ill intentions of one or more people. If you or a loved one has suffered from a traumatic brain injury after enduring an accident of some sort, you will no doubt feet terrified and unsure of what steps you should take next.
Although this might be difficult, though, you must remain calm. With the assistance of a lawyer who is experienced with personal injury cases, you can gather viable resources to create a strong case in court.
Here at Gattuso & Ciotoli, our combined 50 years of legal experience overlays some of the most high-quality legal services to accident victims who live in the vicinity of Fayetteville, New York. We value your perspective on your case and your goals for the future and ready to help you receive the justice you deserve, every step of the way. For more information on our four practice areas or details about a claim, contact us at (315) 314-8000 today.