Fractures and Broken Bone Injuries People Can Suffer in an Auto Accident
Central New York Legal News
Whether you are taking a leisurely drive through upstate New York or are battling the traffic on the George Washington Bridge in NYC, the roadways can always prove to be a bit of a chaotic soup. Honking horns, blaring headlights, and impatient drivers abound on these zig-zagging causeways. As a result, motor vehicle accidents are far too common, especially on the weekends or during holidays. Now that summer is here, you can guarantee that the traffic will become much trickier to navigate.
No wonder why, in the blink of an eye, people can suffer from severe automobile accidents and, as a result, sustain painful bone breaks and fractures of varying degrees. The prospect of facing this situation in a high-speed collision might be one of the greatest fears of drivers. For today, let's take a closer look at some of the most common fractures and bone injuries people suffer in auto accidents.
How Bone Breaks Occur during Accidents
In many cases, speed and force are major factors behind bone fractures sustained during car crashes and can contribute to the severity of the issue as well. Jolting movements from head-on accidents, rear-end collisions, or T-bone crashes can cause sudden jerks of the body. Even at low speeds, the bones will break if materials like metal smash into them. Besides the crushing weight of an impact, motorcyclists and motorists will suffer breaks if they are thrown from their vehicles.
Fractures from Car Accidents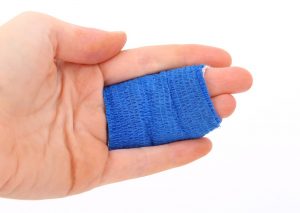 Different types of fractures can occur during the traumatic impact of an accident. The most common categories include:
Displaced: Gaps between two ends of a bone
Partial: Incomplete breakage
Complete: Breakage of one piece into two pieces
Stress: A crack along the surface of a bone
The most common types of fractures resulting from car accidents include:
Arm: During high-impact collisions, people can shatter bones in their arms.
Legs: If the car crumples or bends during the impact, drivers and passengers can sustain severe breaks to their legs.
Pelvis: More common during motorcycle accidents, drivers can also sustain pelvic fractures during high-impact collisions.
Facial bones: In head-on or T-bone collisions, debris can smash into a person's face, shattering bones across the nose, cheeks, and other regions.
Back: Severe trauma can be inflicted on the spinal column, which can also lead to spinal cord injuries.
Typically, fractures will successfully mend due to the intervention of doctors and other medical professionals. Here is a closer look at how the body's support system heals itself.
Personal Injury Lawyer in Fayetteville, New York
In the blink of an eye, a simple drive down the road or major highway can turn into a fight for your life or the life of your loved one. Without warning, you and those you care about can become victims of deadly motor vehicle accidents and suffer from excruciating injuries, like bone fractures which can take a long time to heal and mend. As a result, you will have to reap the consequences, which can include hefty medical bills and an overloading cost of vehicle damages. Simply put, no one should have to suffer through these problems, particularly if the accident was triggered by negligence or malicious intentions.
Although this might be difficult, though, you must remain calm. With the assistance of a lawyer who is experienced with personal injury cases, you can gather viable resources to create a strong case in court.
We at Gattuso & Ciotoli, have more than 50 years of combined legal experience and deliver the some of the most high-quality legal services to victims of a wide variety of accidents in the vicinity of Fayetteville, New York. We value your perspective on your case and your goals for the future and ready to help you receive the justice you deserve. For more information on our four practice areas or your legal matter, contact us at (315) 314-8000 today.