How Auto Insurance Companies Confuse Customers
Central New York Legal News
After a car accident, many people are faced with expensive damages from medical bills and vehicle damages. As a no-fault insurance state, New York auto insurance companies are obligated to reimburse you after a car accident regardless of who was at fault. However, in some cases, an insurance company may try different tactics to delay or deny your personal injury claim.  
In other cases, you may be eligible for additional compensation for catastrophic injuries with pain and suffering, but insurance companies may not always offer this. Consider talking to a New York Car Accidents Lawyer if this happened to you.  
Confusion and Other Insurance Company Tactics
A common instance of insurance companies trying to avoid paying you full compensation is using language that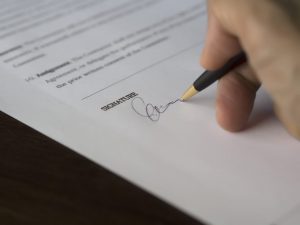 is intended to confuse you. This complex jargon can be found in insurance contracts, policies, and through the spoken language your claims adjuster uses with you in meetings or on the phone. Certain anti-concurrent clauses can be snuck into your insurance company's policies that state instances where you are not entitled to coverage.  
Some insurance company supervisors will go as far as to encourage or demand claims adjusters to delay or deny claims, even if the claims are valid. This saves the insurance company money in the long run but keeps customers from receiving the compensation they need to recover. Other insurance companies may not go this far, but they may offer less compensation than you need to recover.  
Talking to a lawyer who has experience with personal injury claims and insurance companies can help you avoid unfair deals. A lawyer can advise you when a lawsuit is warranted and can help you carry this out. 
How to Defend Your Claim

 
Part of defending your personal injury or car accident claim after an insurance company has denied you is presenting sufficient evidence and documentation to back you up. Collecting certain documents like the police report or pictures of the accident can be vital because these serve as strong supports for your claim. 
If you were injured, you will want copies of your medical records related to any injuries you suffered from the accident. This helps calculate how much compensation you need to cover medical expenses and shows evidence of the damages you suffered. It is also important to have the other driver's name and insurance information.  
Take pictures of the accident, vehicle damages, and any injuries if possible.  
Car Accidents Attorney in New York 
Some insurance companies will offer you a fair deal when it comes to compensation, but this may not always be the case. It is safer to lean on the side of caution, especially with the first settlement they offer you. Check with an experienced Camillus Personal Injury Lawyer if you feel unsure about the way your insurance company has handled your claim or if you think the initial settlement falls short of your financial needs.  
At Gattuso & Ciotoli, we offer our clients four areas of legal practice. Contact us at (315) 314-8000 today for a free consultation. You can find us in Central New York, Syracuse, Watertown, Binghamton, Fayetteville, North Syracuse, Camillus, Liverpool, Cortland, and Auburn.