How Long Do Personal Injury Cases Take In New York?
Central New York Legal News
If you have been injured in an accident by a negligent party and you filed a personal injury claim, you're probably wondering how long it is going to take to see a settlement. This is a common concern for individuals that are suffering through injuries. The truth is, there is no way to give an exact amount of time because each case is different and much of what happens in a claim is dependant on the circumstances of the accident. One thing that is for sure is that the claim doesn't conclude without your ability to clearly define your injuries and without a fair offer made by the insurance company.
Unfortunately for victims who are injured in an accident, the residual pain and damage can last a very long time if not a lifetime. It is difficult to determine the full impact an injury will have on an individual's life. While it is understandable that the parties involved, especially the injured parties, want to resolve their case quickly and move on, that might not be the best path for them. It is important to understand the full extent of your injuries and how they will affect you in terms of:
The medical bills you will acquire. 

If you will be out of work because of your injuries and lose out on wages.

What toll the recovery process will take on

you and your family.
Pursuing a successful personal injury claim for the highest amount of compensation is something that is best done with the help of a talented and knowledgable personal injury lawyer on your side.
Insurance Companies
Insurance companies have many tactics to reduce the amount of money they will have to pay to victims. In their best efforts to avoid payment to victims, they will deny there was any fault that they are responsible for and they will try to delay as long as possible. They will make the process so frustrating to break the victim down so they give up on their suit. Insurance companies may even push your case into litigation which can end up in a trial. Trials have the potential to add much more time to your claim before you see it's ending.  You must keep moving forward even when these tricks are employed and not get distracted or discouraged. Fighting back will give you the best chance at the fair settlement you deserve.
You must see your full legal justice and walk away from your accident with the right amount of compensation that is owed to you. To obtain the highest amount of compensation, you may be looking at a long road, but patience is key. If you hold out you are more likely to see a more favorable result than settling too soon and receiving much less than what you are entitled to.
Do You Need A New York Personal Injury Lawyer To Help You With Your Claim?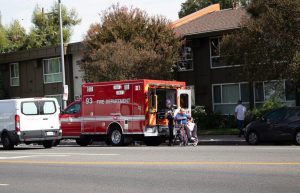 After you have been injured in an accident you need the help of the highly knowledgable and experienced New York car accident attorneys at Gattuso & Ciotoli. We have decades of legal experience and our specialty is personal injury law. 
Call our Syracuse personal injury attorneys today at (315) 314-8000 to set up your free consultation. The law offices of Gattuso & Ciotoli have locations in Central New York, Syracuse, Watertown, Binghamton, Fayetteville, North Syracuse, Camillus, Liverpool, Cortland, and Auburn for your convenience.