How to Handle a New York City Car Accident
Central New York Legal News
No one is ever fully prepared for a car accident and all the legal decisions that follow afterward. Car accidents can lead to physical injuries, emotional distress, and serious financial losses. Medical expenses, vehicle damages, and lost wages add up fast. Many people have probably already told you that you may have the right to sue the other driver. However, this is only true if certain conditions are met. A New York Car Accidents Lawyer can help you figure out if you are eligible for further compensation.
Immediate Steps After the Accident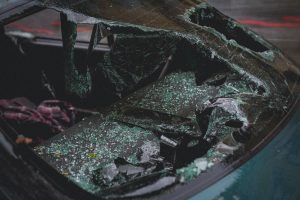 The first thing you should do is make sure you and anyone else involved in the car accident is not on the road. Oncoming traffic may not stop to avoid hitting you or anyone else because they might fail to see you on the road. Even if the injuries and car damages seem mild, it is always a good idea to call 911 because you will need a police report. Some injuries may not show up right away, so you might want to have yourself checked to be safe. Plus, you will need medical records to indicate you were injured in a car accident for your personal injury claim to be accepted.
If the police were not called, you are required by New York law to describe what happened to the DMV by filing a report with them. You can do this online. It is also a good idea to take pictures of the wreckage and your injuries as evidence. As a rule of thumb, collect the other driver's contact and insurance information.
Legal Decisions During the Aftermath
New York uses pure comparative negligence to determine how much compensation each party should receive. This means everyone is deemed partially at fault for the accident, but your compensation can be changed depending on your percentage of fault. You can still receive further compensation in addition to what your insurance company compensates you with if you decide to file a lawsuit.
When it comes to your insurance company, you will also be operating under no-fault insurance law. This means you will only be allowed to file a lawsuit against the other driver if your injuries are severe enough. Severe injuries tend to be those that require long-term treatment, result in permanent disabilities, or cause significant pain and suffering. Be wary of insurance companies that delay or deny your claim with little reasoning for why.
New York Car Accident Attorney
No one should have to pay expensive medical bills and lost wages if they endured severe injuries at the hands of a negligent driver. Talk to a Fayetteville Automobile Accidents Attorney if you feel ready to take the next step by filing a lawsuit. Filing a lawsuit without legal help can be difficult because insurance companies tend to hire their own team of lawyers.
At Gattuso & Ciotoli we have years of experience with personal injury lawsuits. Call us today at (315) 314-8000 for a free consultation. We are located in Central New York, Syracuse, Watertown, Binghamton, Fayetteville, North Syracuse, Camillus, Liverpool, Cortland, and Auburn. We will help you earn the compensation you need to recover financially.