Work-Related Traumatic Amputation
Central New York Legal News
Many physically demanding jobs come with risks every day, but certain injuries can change people's lives forever. Those who work with machines and heavy equipment often run the risk of an accidental amputation. Amputations can be serious injuries that can lead to disabilities and difficulties finding another job that requires similar skills. If you suffered an accidental amputation or other types of personal injury at work, you may be eligible for compensation. Talk to a New York Personal Injury Lawyer if you have questions about the worker's compensation process. 
Traumatic Amputations

 
One of the most dangerous aspects of traumatic amputations is how fast blood can be lost. This is why 911 should be called immediately after one of these types of accidents and the bleeding should be slowed down or stopped with a tourniquet or sterile bandages. If you do not have a tourniquet, apply pressure to the wound and keep the damaged area elevated.  
Look for signs of shock in the person too because the pain and experience of losing a limb can be extremely intense. A pale face, sweat, and rapid breathing or heart rate are common signs of shock. Calm the person down and talk them through the situation. Have them lay down and cover them with a blanket if possible until paramedics arrive. This has been shown to help with shock. 
The lost body part might be able to be saved if you wrap the part in a sterile bag and put the bag on cold water. 
How Amputation Accidents Happen at Work
Machines and mechanical tasks at work are common causes of accidental amputations at work. Different machine parts can lead to accidents, especially if someone becomes caught in some kind of automated gear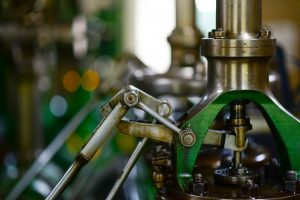 or track system. Rotating pieces and parts that move back and forth automatically can easily lead to serious injury if the wrong body part comes in contact with the machine. 
Using certain power tools like grinders, saws, and drills during construction work can also lead to amputation accidents if someone loses control of the tool. Dropping heavy objects on a limb or other body part can crush the body enough to require surgical amputation. Certain chemical spills and severe burns might require surgical removal of a limb.  
Workplace Accidents Lawyer in New York
The aftermath of an unexpected amputation can be devasting for anyone. You have to learn how to perform certain actions again and have to deal with the realization that certain things may not be possible again. Consider hiring an experienced Cortland Workplace Accidents Lawyer if you have experienced obstacles to receiving fair compensation for your injury.  
At Gattuso & Ciotoli, we have years of experience with personal injury cases. Contact us today at (315) 314-8000 for a free consultation. Our offices are located in Central New York, Syracuse, Watertown, Binghamton, Fayetteville, North Syracuse, Camillus, Liverpool, Cortland, and Auburn. We will work with you to help you obtain the compensation you need to recover.