Lost Wages in a Personal Injury Case
Central New York Legal News
Dealing with a personal injury is always very traumatic, no matter what type of accident you were involved in. You have to figure out your plan of medical treatment, when you can return to work, and how to get your life back in order. Of course, it is negligence that is at the crux of every personal injury case. In other words, a personal injury accident is one that would not have happened if the at-fault party did not make a catalyzing mistake.
A victim of personal injury should not have to pay for someone else's mistakes. Because of this, the purpose of any personal injury case is to compensate the victim for any and all losses they have suffered. This is true whether the claim is resolved with an insurance company or as a lawsuit in civil court.
There are many different damages you may suffer in a personal injury accident. These damages may be both economic, such as lost wages, and non-economic, such as pain and suffering. You may be wondering exactly what the phrase "lost wages" entails in a personal injury case. In this blog post, we will give you a brief overview of what "lost wages" are and how you can go about collecting them.
Defining Lost Wages
As we have already established, lost wages count as a form of economic damages. Many times, after their accident, personal injury victims have to take time off work to fully recover from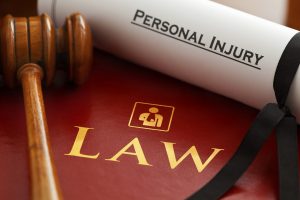 their injuries. Obviously, missing a full day's work means missing a full day's wages. This can really add up! Not every personal injury victim will have the grounds to claim lost wages. However, they are most commonly recovered in cases where victims have suffered physical injuries, as opposed to mental and emotional suffering. It is also important to note that victims who are able to return to work after their accident may still be eligible to seek out compensation.
Recovering Lost Wages
It can be difficult to recover any personal injury damages without legal representation. That is why procuring a trusted personal injury attorney is the best thing you could do for your case. In the state of New York, there is a unique law applicable to victims injured in automobile accidents. Through this law, victims who have suffered economic damages that exceed the limits of an insurance company's no-fault coverage may still seek recovery for damages above the limits. Injuries that meet New York's "serious injury" threshold may also seek out recovery for pain and suffering.
Seeking Legal Help
Whatever kind of accident you have recently suffered, you have the right to seek legal help and compensation from a New York personal injury lawyer. Contact the law firm of Gattuso & Ciottoli, PLLC at any time, day or night, at (315) 314-8000 for a free consultation. Our lawyers draw on over 50 years of combined legal experience. Our offices are based in Fayetteville and we proudly serve the Central New York area, including Syracuse, Watertown, Binghamton, North Syracuse, Camillus, Liverpool, Cortland, and Auburn.