Major Vs. Minor Burn Injuries from Workplace Accidents
Central New York Legal News
Knowing the difference between major and minor burn injuries can make a massive difference in whether the injured person receives the immediate treatment they need. Major burns are more likely to lead to infection, shock, or death without immediate medical assistance. Minor burns are often not as serious and the person can be driven to the emergency room or doctor depending on the severity. When it comes to these types of personal injuries in the workplace, you may be eligible for worker's compensation. Talk to a Central New York Workplace Accidents Lawyer to find out more information.  
Major Vs. Minor Burn Injuries

 
There are ways you can recognize differences between minor and major burn injuries to determine whether 911 should be called. Minor burns tend to be first or second-degree burns. First-degree burns only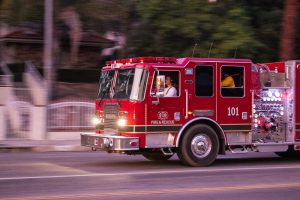 damage the outer layer of skin and can be identified by redness and some swelling. Second-degree burns go through the outer layer of the skin and inflict damage to the inner layers. You can tell someone has second-degree burns if the skin is blistered.  
Second-degree burns turn into major burn injuries when they exceed three inches in width. The severity level also depends on where the damage is. If the hands, face, groin, buttocks, joint, or feet have suffered second-degree burns, these are considered major burn injuries. All third-degree burns are deemed major. This is because third-degree burns puncture and damage deep layers like fatty tissue, which significantly increases infection risk.  
The appearance of third-degree burns involves white or blackened skin. Pain levels tend to increase with severity level. Call 911 immediately if you suspect a major burn injury.  
Burn Injuries in the Workplace

 
There are several ways workplace burn injuries can happen. Chemical, thermal, and electrical burns are common examples. Around 10 to 45 percent of burn injuries happen at work and at least 40 percent of those burns are caused by workplace explosions and fires. Some of the deadliest burns are electrical burns. Overall, chemical burns make up around 16 percent of workplace burns, followed by 26 percent of thermal burns and 11 percent of electrical burns.  
If you suffered burn injuries after a workplace accident, inform your supervisor as soon as you can. Doing this could make you eligible for worker's compensation, a type of compensation that covers medical expenses and similar damages anytime an injury occurs on the job. Severe burn injuries may warrant additional benefits like compensation for pain and suffering.
Workplace Accidents Lawyer in New York
Dealing with the pain and struggle that comes with recovering from major burns can be overwhelming. Skin grafts and multiple surgeries can take up most of your time and induce significant discomfort. Try talking to an Auburn Burn Injuries Lawyer if you were wrongfully denied worker's compensation benefits despite suffering an injury at the workplace.  
At Gattuso & Ciotoli, we have experience in four different areas of legal practice. You can call us at (315) 314-8000 for a free consultation today. We are located in Central New York, Syracuse, Watertown, Binghamton, Fayetteville, North Syracuse, Camillus, Liverpool, Cortland, and Auburn. Our goal is to help you earn the compensation you need to recover.