Personal Injury Claims: More Than Just Money
Central New York Legal News
Recovering from a personal injury is always an arduous experience. Not only do you have to physically recover from your injuries, but you also have to figure out how to pay for your treatment. If you are injured severely enough, you may even miss a few days' of work—and, in turn, a few days' worth of wages as well. Some people even find that suffering personal injury leaves them with lasting pain and suffering, or even post-traumatic stress disorder. While some may sneer at personal injury victims seeking out compensation, one honest look makes it clear: Personal injury cases are always more than just about the money.
Compensation for Your Losses
Of course, money is still an important aspect of every personal injury claim. How could it not be? After all, you need to have a sufficient amount of money to even see a doctor for your injuries. And it would simply be unfair if this money had to come out of your pocket. Simply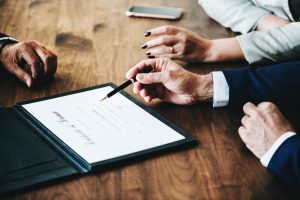 put: There is no reason for a victim to pay the price (literally) for an accident they did not cause.
This is why the "winnings" of a personal injury case are generally referred to as compensatory damages. In layman's terms, they are meant to "compensate the injured victim for injuries actually endured." And why shouldn't they be? After all, the accident would not have been caused if not for the negligence of the at-fault party. Compensatory damages are simply the balancing of the scales, providing justice to the wronged party. This is especially true since personal injury claims are civil cases rather than criminal ones—meaning that they are oftentimes the only available avenue of justice a victim may have.
Furthermore, the true costs of personal injury can very easily become incalculable. Any accident has the potential to cause life-changing injury or psychological damage to a victim—damage that no amount of money could ever make up for. Imagine, for example, that you have lost a limb as a result of a car accident. This is something you can never get back. Shouldn't you at least be entitled to have your medical expenses covered? Wouldn't that be the absolute minimum you can expect?
Seeking Legal Help
Suffering from a personal injury can be an incredibly distressing, even traumatizing event. Its effects can stay with you for a lifetime. Fortunately, you do not have to go through it alone. If you or a loved one have recently been involved in any sort of personal injury accident, you have the right to seek legal help and compensation from a New York personal injury lawyer.
Extra stress is the last thing you need in your life when you are dealing with personal injury. Contact the law firm of Gattuso & Ciottoli, PLLC any time day or night at (315) 314-8000 for a free consultation drawing on over 50 years of combined legal experience. Our offices are based in Fayetteville and we proudly serve the Central New York area, including Syracuse, Watertown, Binghamton, North Syracuse, Camillus, Liverpool, Cortland, and Auburn. Let us fight for you.