Pushing Through the Insurance Company's Tactics After a Car Accident
Central New York Legal News
You were just in a car accident and you followed everyone's advice to collect all the relevant documents for your personal injury claim and submitted this to the insurance company only to receive a denial. Or maybe your claim was looked at and you talked with your claims adjuster about compensation, but then you were rejected for unknown reasons. Or your claim was accepted, but the settlement they offered you is not enough to cover your expenses.  
If either of these scenarios fits your current situation, be sure to consult with an experienced Central New York Car Accidents Attorney to see if you have been cheated out of fair compensation.  
Attempts to Undermine Your Claim

 
There are numerous ways a claims adjuster will try to undermine your personal injury or car accident claim. One way is to hire a private investigator to monitor your daily activities through your social media accounts.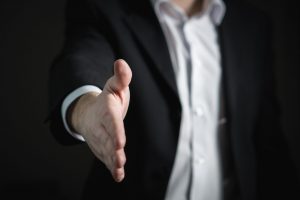 You might be wondering why this would be necessary. The truth is, they do this to look for any signs of fraud on your claim. This means exaggerations of your injuries or flat out lies about the damages you claim to have suffered. Sometimes a simple photo of you smiling with friends will be used against you.
Be wary of claims adjusters trying to tell you your injuries are not severe or that you do not need treatment. A golden rule to follow in these circumstances is to follow what your doctor says over what your insurance company says. Believe it or not, some insurance companies will even try to place the blame on you for the accident to reduce the amount of compensation they have to pay you.  
Insurance Tactics to Confuse You

 
Consulting with a lawyer before signing or accepting any strange requests by the insurance company is usually the safest way to operate. Many insurance companies will go through countless attempts to delay, confuse, or deny your claim with insufficient reasons for doing so. 
This involves using complex language in contracts to mislead you into accepting an unfair deal, denying claims for the sole reason of saving them money, or delaying your claim with excuses until the statute of limitations is reached. Common red flags of deception are saying you do not need a lawyer, asking to record a statement from you, and offering you an unusually low settlement.  
Car Accidents Lawyer in New York 
It can be easy to fall into a trap set up by the insurance company because they have devised several ways to trick people. With the help of a Fayetteville Personal Injury Lawyer, you may be able to avoid these traps to earn the compensation you need to recover from your losses. You may be eligible to receive compensation for medical bills, emotional distress, and lost wages. 
At Gattuso & Ciotoli, we offer all our clients four areas of legal practice. You can contact us today at (315) 314-8000 for a free consultation. You can find us in Central New York, Syracuse, Watertown, Binghamton, Fayetteville, North Syracuse, Camillus, Liverpool, Cortland, and Auburn.