Requirements for Filing a Dog Bite Lawsuit in New York
Central New York Legal News
There are friendly dogs and there are dangerous dogs in New York City. Dogs are deemed dangerous after they bite someone, regardless of whether the person is a stranger or the owner. The more serious the bite, the more dangerous the dog is considered, and some bites may warrant putting the dog down. However, bites to strangers may also come with serious legal consequences, like personal injury lawsuits and fines. If you were injured by someone else's dog, feel free to talk to a New York Dog Bites Lawyer for guidance.
New York's Mixed Dog Bite Rules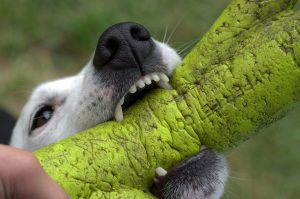 New York is one of the few states that has mixed dog bite laws. New York enforces strict liability laws and the "one bite rule," whereas other states tend to enforce one or the other. Strict liability means the dog owner is automatically at fault for a bite to another person as long as that person did not provoke the dog and was not on the owner's property. This makes dog owners liable for damages caused by their dog to people who were not looking for trouble.
The one bite rule states that the dog owner must have known or should have known their dog is dangerous. For example, dogs that have bitten people in the past are generally considered dangerous. If you were bitten by someone else's dog, you will need to find evidence that either the dog owner knew the dog was dangerous or that there were incidents of dog bites in the past.
Legal Consequences of Dog Bites
If you are able to find enough evidence to justify a dog bite lawsuit, you may be able to receive compensation for your injuries and related expenses like pain and suffering. The same can apply for a dog bite to one of your pets. A minor bite to a person or pet can lead to a penalty of up to $400. Serious physical injuries can lead to $1,500 penalties and serious injuries by dogs who were deemed dangerous in the past can lead to criminal misdemeanors.
Criminal misdemeanors can cost $1,000 or may come with 90 days in prison. Depending on the severity of the injury and the dog owner's past with dog bites, the dog may be euthanized by court order.
Dog Bite Lawyer in New York
Dog bites range from mild to severe. Severe bites that lead to personal injuries like nerve damage, facial disfigurement, or rabies can cause a lot of psychological distress. Do not hesitate to call a North Syracuse Personal Injury Lawyer if this is you because you may be entitled to damages for pain and suffering.
At Gattuso & Ciotoli, we possess over 50 years of experience in a wide range of personal injuries. Our services are located in Central New York, Syracuse, Watertown, Binghamton, Fayetteville, North Syracuse, Camillus, Liverpool, Cortland, and Auburn. Contact us at (315) 314-8000 for a free consultation today. Our goal is to thoroughly investigate your claim, help you collect evidence in your favor, and fight for your rights in court.