Seeking Compensation as An Injured Passenger in New York
Central New York Legal News
When you are injured in a car accident in New York, you may be wondering how you can seek compensation for the damages you suffered. Since New York is a no-fault insurance state, the protocol for seeking compensation works differently, especially as a passenger. Knowing what to do in this type of situation can potentially help you save a significant amount of money in personal injury damages. To find out more, be sure to talk to a New York Personal Injury Lawyer for guidance. 
No-Fault Insurance Basics
No-fault insurance makes a driver's own insurance company cover damages caused by a car accident instead of taking the claim to court. This means the driver and passengers who suffered damages from the accident will not file a claim against the other driver's insurance company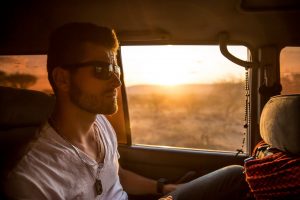 because this type of insurance covers policyholders regardless of who was at fault for the accident. 
Lawsuits can only be filed against the other driver if the injuries suffered are significant enough. Some examples include death, disfigurement, or severe injuries that have led to disabilities and long-term treatments. Exceeding a certain monetary threshold for your medical bills can also allow you to file a lawsuit. 
No-fault insurance companies can cover you for medical bills, funeral expenses, and lost wages. Depending on the severity of your injuries, you may also be able to be compensated for pain and suffering. 
Seeking Compensation as a Passenger Under No-Fault Insurance
As a passenger who was injured in a car accident, you are probably wondering if the process for seeking compensation works differently for you. Filing a car accident claim as a passenger works similarly in no-fault states to the way the person who drove you would file a claim. 
Drivers would file a claim with their own insurance company and you would do the same. In other words, to seek compensation, all you have to do is file a claim with your driver's insurance company. However, if your driver is family, you may already be covered by the same auto insurance company. In this case, your family member can file the claim for you. 
The amount of compensation you can receive is limited to how much your driver is covered by the insurance company. 
Personal Injury Lawyer in New York
Recovering from expenses after an unexpected car accident can be extremely difficult. Consider hiring an experienced Cortland Car Accidents Lawyer if you suffered significant injuries from a car accident caused by someone else and the insurance company has failed to cover all your expenses. Depending on the extent of your damages, you may be able to receive additional compensation for medical bills, pain and suffering, and lost wages. 
At Gattuso & Ciotoli, our team of lawyers has years of experience with personal injury claims. Feel free to call us at (315) 314-8000 for a free consultation today. We are located in Central New York, Syracuse, Watertown, Binghamton, Fayetteville, North Syracuse, Camillus, Liverpool, Cortland, and Auburn. Our goal is to earn you the compensation you need to fully recover.