Should I File a Police Report After My New York Auto Accident?
Central New York Legal News
Most drivers know what to do to avoid a car accident. Unfortunately, not everyone knows what to do after being involved in one. Filing a police report is one of the most important things you can do for your New York auto accident claim. But what options do you have if you forgot to file a report immediately after your accident? Read on to find out more.
Insurance Claims Are Not Police Reports
After an accident, you will have to make a formal statement with your insurance provider. You may believe that this is equivalent to making an official police report. However, the two are not the same. You should file a police report as soon as possible, even if you do not plan on filing an auto accident claim. Doing so can expedite your resolution process.
Types of New York Auto Accident Reports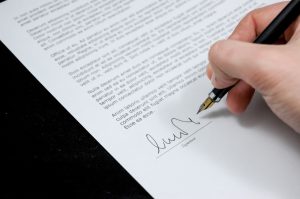 It is not uncommon for people to use the terms "accident report" and "police report" interchangeably. In the state of New York, however, accident reports typically fall into one of two categories: MV-104A (Police Accident Report) or MV-104 (Civilian Accident Report). With a few exceptions, the police officer at the scene of the accident will complete the MV-104A. However, there are certain cases where you may be responsible for filing the MV-104A yourself. MV-104's, on the other hand, are not necessary for every accident. When an MV-104 is needed, you should use the information from the MV-104A to complete your Civilian Accident Report.
When to File
It is best to file an accident report immediately after the fact. Leaving an accident scene without speaking to a law enforcement officer is one of the worst mistakes you can make. Call the police as soon as it is safe for you to do so. Exchange information with the other driver(s) while you are waiting for the officers to arrive. Generally, the officers will complete and file the MV-104A after arriving. Remember to ask for a copy for your records.
Filing After an Accident
There are some cases where law enforcement officers will not arrive at the accident scene. Generally, this tends to happen when the police are particularly busy or when the car accident is relatively minor. In such cases, you can still file an MV-104A either in person or by telephone.
You may also need to file an MV-104 if:
The accident injured someone

The accident killed someone

The accident caused over $1,000 in property damage
If so, you will have ten days from the date of the accident to file. Make sure to complete the official form and submit it directly to the DMV through the mail.
Seeking Legal Help
Were you or a loved one recently injured in a car accident? We at Gattuso & Ciotoli, PLLC may be able to help. Contact us today to schedule a free consultation with one of our experienced New York auto accident attorneys. We draw on over 50 years of combined legal experience to serve personal injury victims as best we can. We proudly serve the Central New York area, including Fayetteville, Syracuse, Watertown, Binghamton, North Syracuse, Camillus, Liverpool, Cortland, and Auburn.