Should You File a Wrongful Death Claim?
Central New York Legal News
Nothing prepares you for the pain of losing a loved one, especially if they passed as a result of someone else's negligence or recklessness. The legal name for such cases is wrongful death. Wrongful death can occur in many different contexts. Some of the more common examples include a drunk driver causing a fatal car crash or a doctor making an incompetent mistake leading to a patient's death. In any case, the lasting effects are devastating on the decedent's loved ones. Fortunately, legal recourse is available. Read on to find out more.
Recovering Damages for New York Wrongful Death
In the state of New York, only a decedent's designated personal representative has the right to file a wrongful death lawsuit on behalf of the estate. In most cases, the personal representative may seek compensation for:
Any damages suffered by the decedent between the time of injury and the time of death

Any damages incurred by the estate as a result of the decedent's passing (e.g., funeral costs)

Any personal losses suffered by the decedent's heirs, beneficiaries, dependents, or dependents as a direct result of the 

wrongful death
However, family members of the decedent may still have other options available to them. More specifically, the following family members may be eligible to receive compensation for any damages caused by their loved one's wrongful death:
The decedent's children

The decedent's cousins

The decedent's parents

The decedent's siblings

The decedent's spouse
When to File New York Wrongful Death Claim
In the state of New York, the statute of limitations for wrongful death is two years from the date of death. Failing to file before this time may indefinitely bar you from seeking compensation or taking legal action. However, some exceptions may apply. Every wrongful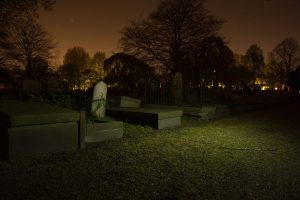 death claim is different. Speaking with a trusted New York wrongful death attorney is crucial for you to know the best course of action for your case. You may be entitled to compensation for:
Burial and funeral costs

Loss of care and protection

Loss of consortium

Loss of financial support

Loss of future earnings, pension, and benefits

Punitive damages
You may also be entitled to compensation for any other losses caused by the decedent's wrongful death. The decedent's family members may claim some of the above damages, while the deceased's estate may claim other damages. Typically, the estate's personal representative will hold the former in a trust.
Seeking Legal Help
At Gattuso & Ciotoli, we know that nothing will ever make up for losing someone you love. However, filing a wrongful death claim may be necessary to get you back on track to financial stability and aid in your overall recovery process. If your loved one has recently passed due to someone else's negligence, then you have the right to seek legal help from a New York personal injury lawyer.
Contact us for a free consultation today. We draw on over 50 years of combined legal experience to provide you the quality service you deserve. We proudly serve the Central New York area, including Auburn, Binghamton, Camillus, Cortland, Fayetteville, North Syracuse, Syracuse, Watertown, and Liverpool.