Sleep Deprivation is Leading to Nursing Negligence
Central New York Legal News
Medical malpractice from a doctor is one thing, but nurses are the people who take care of patients before or after an operation and the people who provide long-term care for people in hospitals or nursing homes. A nurse who makes a mistake can start a chain reaction of mistakes later on. Many people can also lose trust in their doctor. Understanding the underlying causes can help prevent damaging errors. Fatigue is an underlying cause that has been shown to play a large role in nursing errors. Talk to a New York Medical Malpractice Attorney if you were injured from nursing negligence.
How Fatigue Leads to Nursing Errors
Sleep deprivation can lead to all kinds of changes in a person's perception and behavior. Around 29% of nursing shifts were worked by nurses who experienced less than six hours of sleep. This amount of sleep has been correlated with human errors. Sleep deprivation has also been associated with mood changes, poor job performance, less motivation, cognitive problems, and safety risks. Stress increases and is often a precursor for aggression, which can lead to patient abuse in nursing homes.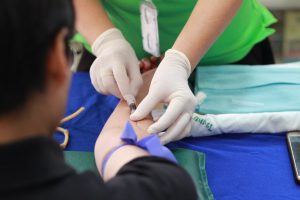 Most people require seven to nine hours of sleep each night to function well at work with little to no fatigue. However, shift workers tend to experience trouble with obtaining this amount of sleep each night. Rotating shifts and night shifts also make maintaining a stable sleep schedule difficult. The 12-hour shifts many nurses are expected to make do not help alleviate the sleep deprivation problem.
This is because night shifts require people to be able to fall asleep during the day, when the body's temperature rises. Decreases in body temperature and increases in melatonin are what help people fall asleep. These processes do not tend to happen naturally during the day.
Elements of Nursing Negligence
Nursing negligence describes a situation in which a nurse failed to act or did not provide reasonable care to a patient. The Ordinary Reasonable Prudent person rule holds that nurses are expected to uphold a certain level of standards when it comes to caring for others. These two factors are key to recognizing negligence in the healthcare system.
A lawyer will work with you to prove that you were under the nurse's care and that the nurse caused your injuries. A lawsuit can only happen when the nurse claims to be not guilty of causing your injuries. Your lawyer's goal will be to defend your claim.
New York Medical Malpractice Lawyer
Nursing negligence can cause personal injuries, deaths, long-term abuse, and psychological trauma. If you suffered injuries from a nurse who failed to uphold the standards of care, do not hesitate to talk to an Auburn Personal Injury Lawyer to seek compensation. You could be eligible to receive compensation for physical injuries, psychological harm, pain and suffering, and lost wages.
At Gattuso & Ciotoli we have years of experience with personal injury claims. You can call us at (315) 314-8000 for a free consultation today. Our services are offered in Central New York, Syracuse, Watertown, Binghamton, Fayetteville, North Syracuse, Camillus, Liverpool, Cortland, and Auburn. We will work with you and help you obtain the compensation you need to recover.