The Dangers of Driving on Prescription Medications
Central New York Legal News
When most people think of car accidents caused by drugs, they do not think of prescription medications, but the reality is that certain medications can be just as dangerous as alcohol or illicit drugs. Some medications cause drowsiness and others make people feel dizzy. Cough syrup, for example, can make some people feel drunk. This is why it is always a good idea to check the medicine bottle before driving. If you were injured in a car accident, try talking to a Central New York Car Accidents Lawyer to figure out what your options are.  
How Medications Impair Driving
The list of side effects of prescription medications is too long to mention every single one. There are also countless prescription medication brand names. Running through some of the most common dangerous side effects for driving can help you be wary about driving the next time you check your medicine bottle.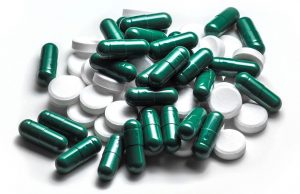 Certain over-the-counter and prescription medications have been known to induce drowsiness, blurry vision, a brief loss of consciousness, nausea, dizziness, and decreased movement. They have also been known to have the opposite effects like extreme excitability, which might lead to increased risk-taking while driving. Certain steroid medications can do this. 
Some of the most common medications that can cause these side effects are tranquilizers, antidepressants, anti-anxiety meds, allergy pills or syrups like Nyquil, sleeping pills, and diet pills. Prescription opioids tend to induce extreme drowsiness and decreased reaction time. This can make avoiding a car accident last minute impossible. Diet pills tend to induce the effects of excitability, which might lead to rushed driving. 
Talk to your doctor about alternative medications if you have to drive to work, school, or some other mandatory place while on your medications.  
Can I Be Charged for Driving Under the Effects of Medicine?

 
Some people may be wondering whether they can face charges for driving under the influence of prescription medications, especially if this leads to a car accident. After all, medications for medical or mental conditions are not the same as driving drunk or under the influence of illegal drugs.  
The reality is that you can still be charged with Driving Under the Influence (DUI) if an officer finds your driving reckless and suspects the use of prescription medicine. This means you may lose your license, be fined, or spend the night in jail. However, this can vary depending on the situation.  
Car Accident Lawyer in New York
Being faced with DUI charges and potential lawsuits for damages caused to others if you were partially at fault for the car accident can be stressful. Try talking to an experienced Syracuse Automobile Accidents Lawyer if you have concerns about your finances or charges. A lawyer can help you figure out what the next step is and will walk you through the legal process.  
At Gattuso & Ciotoli, we offer our clients four different areas of legal practice You can call us at (315) 314-8000 today for a free consultation. Our offices are located in Central New York, Syracuse, Watertown, Binghamton, Fayetteville, North Syracuse, Camillus, Liverpool, Cortland, and Auburn.