The Frequency of Bicycle-Related Injuries in New York City
Central New York Legal News
When you consider that millions of people live in the concrete and steel jungles of New York City, you can understand why the simple act of riding a bicycle can become a hazardous activity. During the summer months, many of you will be eager to grab your bikes for an easier way to navigate the crowded city streets, but the fact of the matter is that you are just as vulnerable as pedestrians.
Due to high traffic flow inside and outside the NYC limits, bicyclists run into problems of different sorts every single day. Still, have you ever wondered how often these incidents take place?
For today, let's take a closer look at the frequency of bicycle-related injuries in New York City.
The Number of Bicycle Crashes Per Borough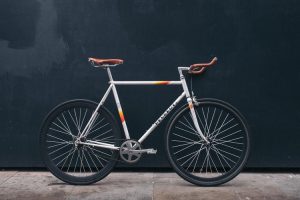 Based on the report issued by the New York City Police Department (NYPD), as of 2017, New York City confirmed a total of 4,397 bicycle accidents that involved larger vehicles and 88 crashes that somehow involved pedestrians. Here is a closer look at crash data from the five NYC boroughs:
Brooklyn: 1,691
Manhattan: 1,260
Queens: 913
Bronx: 415
Staten Island: 82
Overall, these statistics showcase that bicyclists need to exercise extreme caution while navigating the streets of New York's boroughs. Pedestrians, motorists, and bicyclists alike can face potentially hazardous crashes if proper walking, driving, and riding protocols are not executed.
For more information about navigating the NYC roadways, please review the bicycle safety sheet from the National Highway Traffic Safety Administration.
Staying Up to Date on Bicycle Rules
Before you hit the roadways of New York, you must understand the rules of the road. Bicyclists who fail to wear proper equipment or drive outside designated lanes are putting themselves at risk for catastrophic collisions with cars, trucks, pedestrians, or other bicyclists. Unless you have full reason to do so, you must always ride within designated bike lanes and avoid driveways and curbs.
As always, if you are involved in a bicycle accident, collect as much information about the second party as possible, so you can build a viable case. Any information, including cell phone numbers, license plate numbers, names, and addresses, is critical and could help you win your case.
Personal Injury Lawyer in Fayetteville, New York
Riding your bicycle can be immensely convenient and fun during the spring and summer, but safety should always be a top priority for people who are not operating motor vehicles on the roadways of the state. In many cases, distracted and negligent drivers will not provide the right of way to other people, which can ultimately result in moderate to catastrophic injuries. In the event that you or a loved one has sustained injuries as a result of a bicycle crash involving a car, you will no doubt feel terrified and concerned about what you should do next.
Although this might be difficult, though, you must remain calm.  With the assistance of a lawyer who is experienced with personal injury cases, you can gather viable resources to create a strong case in court.
We at Gattuso & Ciotoli have more than 50 years of combined legal experience and deliver the some of the most high-quality legal services to victims of a wide variety of accidents in the vicinity of Fayetteville, New York. We value your perspective on your case and your goals for the future and ready to help you receive the justice you deserve. For more information on our four practice areas or your legal matter, contact us at (315) 314-8000 today.