The Impact of Marijuana on the Frequency of Car Accidents
Central New York Legal News
Every year, doctors are producing new medications to help people cope with major or minor health problems, but perhaps one of the most unusual drugs to hit the pharmaceutical scene is marijuana. Billed as a Schedule-I narcotic, this little green plant has received a mixture of backlash and acceptance for its integration into 1960s and '70s counterculture. Still, marijuana has been accepted in over half of our country for usage in the treatment of medical conditions or for casual consumption.
Despite its acceptance, though, you must remember that marijuana is still a drug and a very powerful one, at that. In fact, new studies have shown how states that have legalized recreational pot have experienced an increase in car accidents. Given the fact that New York has not yet legalized casual use of this drug, the danger is very real for our neighbors that have already done so.
Today, let's take a closer look at the impact of marijuana on the frequency of car accidents.
How Marijuana Impacts Driving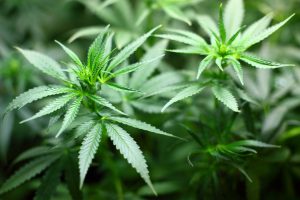 Despite perceived medical benefits, there is no arguing the risks of consuming marijuana. This herb contains concentrations of THC (delta-9-tetrahydrocannabinol), a chemical compound, classified as a cannabinoid, that triggers feelings of relaxation and euphoria. People who consume this drug will also suffer from intense brain fog and paranoia and can easily make bad decisions.
As a study by the National Institute on Drug Abuse stresses, marijuana will severely impede reaction time, making a person's driving ability next to useless. Likewise, a European report confirms that people who have consumed large quantities of THC could cause two times more likely to cause fatal accidents than sober drivers.
Marijuana vs. Alcohol: Which Is Worse?
Given this information, does that mean that marijuana is just as dangerous as alcohol? According to the Drug Policy Alliance, marijuana still poses a threat to drivers and potential victims, but not as severe as the threat presented by alcohol. Furthermore, this report speculates that a large number of fatal accidents occur when drivers consumed a mixture of pot and alcohol.
Marijuana Is Still a Big Problem
Recent studies from the Highway Loss Data Institute and the Insurance Institute for Highway Safety have confirmed that, from 2012 to 2017, accident rates have jumped up in states that have legalized recreational marijuana. Overall, in Colorado, Nevada, Oregon, and Washington, crash rates have increased by about 6% since the drug was permitted for casual consumption. These numbers greatly contrast with the rates of control-policy states, like Utah or Wyoming.
Personal Injury Lawyer in Fayetteville, New York
In the blink of an eye, a simple drive down the road or major highway can turn into a fight for your life or the life of your loved one. Without warning, you and those you care about can become victims of deadly motor vehicle accidents and suffer from excruciating injuries, like bone fractures, which can take a long time to heal and mend. As a result, you will have to reap the consequences, which can include hefty medical bills and an overloading cost of vehicle damages. Simply put, no one should have to suffer through these problems, particularly if the accident was triggered by negligence or malicious intentions.
Although this might be difficult, though, you must remain calm. With the assistance of a lawyer who is experienced with personal injury cases, you can gather viable resources to create a strong case in court.
We at Gattuso & Ciotoli, have more than 50 years of combined legal experience and deliver the some of the most high-quality legal services to victims of a wide variety of accidents in the vicinity of Fayetteville, New York. We value your perspective on your case and your goals for the future and ready to help you receive the justice you deserve. For more information on our four practice areas or your legal matter, contact us at (315) 314-8000 today.