Traumatic Brain Injuries Suffered during Motor Vehicle Accidents in New York
Central New York Legal News
Every day, someone in the United States is going to experience a car accident of some sort. Whether it is triggered by a mild fender bender or constitutes a major T-bone/broadside accident involving multiple vehicles, car crashes can add incredible inconveniences to your life. However, in the blink of an eye, that minor inconvenience can suddenly take a more dangerous turn.
In many cases, people involved in motor vehicle accidents will suffer from traumatic brain injuries (TBIs), extremely painful and dangerous injuries that can affect emotions, intellect, and judgment. In the blink of an eye, these victims can be completely immobilized.
Let's take a closer look at the nature of these dangerous injuries.
What Is a Traumatic Brain Injury (TBI)?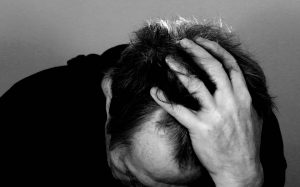 Overall, a TBI occurs when a person sustains a severe blow to his/her head, which ultimately disrupts the normal functions of the brain. The symptoms that arise can range from moderate (temporary loss of consciousness, mild confusion) to severe (coma, severe memory loss). The most common form of TBIs is a concussion.
Based on a report from Centers for Disease Control and Prevention (CDC), in 2014, the two leading causes of TBIs were slip-and-fall accidents and motor vehicle crashes (about 52% and 20% of TBIs, respectfully). Here is a look at other common triggers for these injuries:
Getting struck by an object: 17%
Self-harm (by intent): 33%
For more information about brain injury diagnosis, be sure to visit the website for the Brain Injury Association of America.
Risk Factors for TBI
With any traumatic brain injury, people can potentially suffer from debilitating symptoms or permanent damage or, in the worst-case scenario, can die. According to reports from the Delaware Coalition for Injury Prevention, 1.7 million U.S. citizens suffer from TBIs on a yearly basis, and out of these people:
52,000 die as a direct result
275,000 victims require hospitalization
Roughly 80% (1.365 million) patients receive treatment
In the most terrifying cases, people may not even know if they have suffered a TBI until days after an accident has taken. That is why, after an accident, you must go to a doctor if you are suspicious of some potentially dangerous symptoms that signal you have suffered a TBI.
Personal Injury Lawyer in Fayetteville, New York
As you go about your daily business, life can take a dangerous turn when you suffer from a severe injury. From slip-and-fall accidents and chemicals burns to traumatic brain injuries and whiplash, you can potentially face a horde of problems due to the negligence or ill intentions of one or more people. If you or a loved one has sustained injuries after enduring an accident of some sort, you will no doubt feet terrified and unsure of what steps you should take next.
Although this might be difficult, though, you must remain calm. With the assistance of a lawyer who is experienced with personal injury cases, you can gather viable resources to create a strong case in court.
We at Gattuso & Ciotoli have more than 50 years of combined legal experience and deliver the some of the most high-quality legal services to victims of a wide variety of accidents in the vicinity of Fayetteville, New York. We value your perspective on your case and your goals for the future and ready to help you receive the justice you deserve. For more information on our four practice areas or your legal matter, contact us at (315) 314-8000 today.