Types Of Serious Car Accident Injuries and Resources In New York
Central New York Legal News
On average, statistics show that more than three people die in car accidents every day in New York and 48 are injured. Additionally, the state-wide fatality count is 5.6 car accident deaths per 100,000 residents. This leads to 1,098 deaths and 12,093 hospitalizations each year due to car accidents.
The Next Step
Have you been hurt in a car crash? You might be wondering what you should do next. Is your injury common and not serious? Or should you pursue a claim?
While your injury may not feel like a big deal, sometimes the injury becomes more of an issue over a period of time. Pain or symptoms do not always occur right away after a crash. Sometimes they happen after a period of time. So don't think that the injury will go away on its own.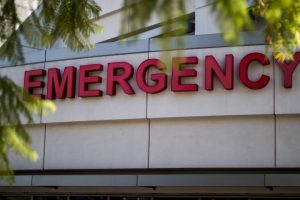 Common Injuries
Neck and back injuries are commonly sustained after a car crash, however, sometimes it may take days or weeks for the pain to the surface. You need to treat these injuries as soon as possible to prevent permanent damage to your body. These injuries may make you unable to work and you may then lose wages. Even a slight headache after an accident can be as serious as a traumatic brain injury.
Other serious injuries include concussions, internal bleeding, skull fractures, lacerations, burns, muscles, tendons, or ligament injuries, spinal injury and fractures.
What kind of resources should you seek out after the impact of a collision? First things first, you need to go to the emergency room right away. There the doctors will examine you and treat any issue that pops up. They will also document any medical care you receive, helping to strengthen your personal injury claim.
Retaining The Services Of A New York Attorney
You need a personal injury lawyer on your side. This is an effective way to protect yourself after you are injured in an accident. If you or your loved one has been hurt in a collision, retaining the services of an experienced personal injury attorney is strongly advised. Doing so will help you learn what your rights are, what your options are, and what is the most effective way to get the justice you are due.
You've been hurt in a collision? Contact the expert personal injury attorneys at Gattuso & Ciotoli Law Offices. At Gattuso & Ciotoli Law Offices, we help clients get the most compensation for your car accident injuries. Contacting Gattuso & Ciotoli Law Offices will assist you in your car accident claim right away. Each accident is unique and can vary from case-to-case. It is vital to gain the services of an experienced personal injury attorney who can assist you within your accident claim. Contact us to talk about the details of your accident and how we can help you to get the compensation you deserve.