Ways to Handle Burn Injuries While Waiting for Paramedics
Central New York Legal News
The major risk factors of burn injuries are infections and death from shock. If you or someone else suffered burn injuries from a car accident, there are certain steps you can take to manage the injury until paramedics arrive. To do this, you need to recognize the level of burn severity that requires immediate medical attention. Minor burns may only require a visit to the doctor and brief healing time at home. For car accidents caused by negligent drivers, a Central New York Car Accidents Lawyer can help you figure out your options for compensation.  
Recognizing the Burn Severity
Understanding the different levels of burn injuries can help you decide whether you should call 911 for immediate medical assistance. Three common types of burns range from first-degree to third-degree burns.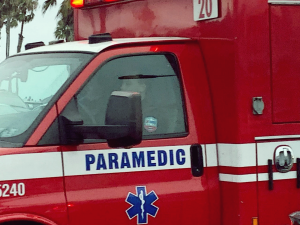 First-degree burns only cause damage to the outer layer of skin and often do not require immediate medical treatment. Most burns like these heal on their own with rest and burn creams to ease the pain. Second-degree burns come with risks of infection because these burns damage the outer and inner layers of skin. These often do require immediate medical assistance to prevent infection and treat the wounds.  
Third-degree burns damage all the layers of skin and the tissues underneath like fat. This can make the skin look blackened with serious scarring, swelling, and redness. Immediate medical attention should be sought for these types of injuries because the layer of skin that protects your body from infection is destroyed. This level of burn severity is also more likely to lead to shock.  
Ways to Handle a Burn Injury
It is a good idea to call 911 after a car accident that causes second-degree or third-degree burns. However, there are also ways you can manage the burns while waiting for paramedics to arrive. Burns that are deep with brown, black, or white patches on the skin are serious and need medical attention as soon as possible. The same goes for burns that are larger than 3 inches in diameter.  
Check for signs of breathing and a heartbeat. If either of these are absent, attempt CPR if you know how to. Try to find a moist cloth or bandage to place over the burned areas. This relieves the pain somewhat and may help prevent infection. Contrary to popular opinion, do not immerse a severe burn in water because this can cause hypothermia.   
New York Burn Injuries Attorney
Burn injuries can be some of the most unpleasant experiences to go through. They can cause prolonged pain and suffering with long-term treatments in hospitals. Recovery time can take longer with hospital stays, plastic surgeries, and skin grafts. Be sure to speak with an experienced Liverpool Burn Injuries Attorney if you suffered severe burns at the hands of a negligent driver.  
At Gattuso & Ciotoli, we offer our clients four areas of legal practice. Call us at (315) 314-8000 for a free consultation today. We are located in Central New York, Syracuse, Watertown, Binghamton, Fayetteville, North Syracuse, Camillus, Liverpool, Cortland, and Auburn. You may be eligible to receive compensation for pain and suffering, medical expenses, and lost wages.