What Are Non-Economic Damages in a New York Personal Injury Claim?
Central New York Legal News
Everyone knows about the monetary costs of personal injury—medical expenses, property damage, and lost wages can all add up very quickly. But personal injury may cause further, non-monetary losses as well. Every accident has the potential to be traumatizing. The effects of such trauma are just as lasting and real as anything else you may suffer in your accident. In this blog post, we will give a brief overview of economic and non-economic damages in a New York personal injury claim.
Categories of Damages
If you have suffered injuries as a result of someone else's negligence, you have the right to seek damages from the responsible party. In most cases, there are two different categories of damages: economic and non-economic. "Economic damages" refers to those losses suffered and expressed in monetary terms. These are the examples we mentioned earlier—medical expenses, et cetera. "Non-economic damages," on the other hand, refers to those losses that are a bit harder to quantify. This category can include things like emotional distress or post-traumatic stress disorder. Some particularly egregious cases also include punitive damages meant to punish the defendant. However, these are rare to come by.
Non-Economic Damages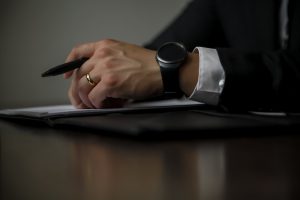 There are many different types of non-economic losses you can suffer as a result of personal injury. We have already mentioned emotional distress and post-traumatic stress disorder. However, survivors also commonly seek non-economic damages for the following:
Bodily disfigurement

The emotional impact of disability

Humiliation

Injured reputation

Loss of companionship or affection

Loss of enjoyment of life

Loss of sexual intimacy or sexual function

Pain and suffering

The physical experience of pain
It is important to remember that this is not an exhaustive list. Every accident is different, and so is every claim. Speaking to an experienced New York personal injury lawyer can help you better understand your potential claim.
Limits on Non-Economic Damages
In some states, there is a limit to how much compensation victims can recover for non-economic damages. Alternatively, victims may only be allowed to seek compensation for non-economic damages under narrow circumstances. Courts do this to avoid the issue of struggling to quantify non-economic losses. Fortunately for victims, New York has yet to adopt such limitations. In fact, unlike many other states, New York even allows non-economic damages as part of a medical malpractice claim. Still, collecting non-economic damages can be difficult. No one formula can accurately quantify your suffering. There is always room for discretion and disagreement in cases like these. Working with the right personal injury lawyer ensures that your case is as well-built, supported, and compelling as it can be.
Seeking Legal Help
Have you or a loved one recently been the victim of personal injury? We at Gattuso & Ciotoli may be able to help. Contact us for a free consultation today. We draw on over 50 years of combined legal experience to provide you the quality service you deserve. We proudly serve the Central New York area, including Auburn, Binghamton, Camillus, Cortland, Fayetteville, North Syracuse, Syracuse, Watertown, and Liverpool.