What Does the FDA Do When Approving Medical Devices?
Central New York Legal News
Many people believe that any kind of medical device used on them in hospitals, clinics, or emergency rooms have been thoroughly tested and approved by the FDA. However, recent discoveries have shown that not all medical devices are rigorously tested. Some doctors are completely unaware of whether the medical device they are using is effective or safe. Defective medical devices can slip through the cracks all the time.
If you suffered injuries from a defective medical device, you may be able to sue for product liability. Talk to a New York Product Liability Attorney when you are ready to seek the compensation you deserve. 
FDA Categories of Medical Devices
The FDA considers a medical device to be any kind of instrument, machine, or implant used in diagnosis, treatment, or prevention that affects the body in some way. This leaves a lot of room for a variety of medical devices that can range in use from plastic surgery to lifesaving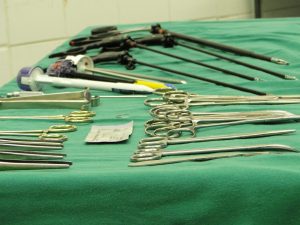 operations like heart transplant surgeries. This is why effective FDA approval can be the key difference between safe medical devices and life-threatening medical devices. 
Medical devices are classified into three different categories that measure the amount of risk the device poses to patients. Class I means the device poses minimal threats, class II devices pose moderate risks, and class III devices come with high risks of injury or death. In other words, class III devices are designed to save or maintain lives while class I devices are often used at home for mild medical ailments. Common examples of class II devices are electric wheelchairs, whereas class III devices tend to be pacemakers or surgical tools. 
Defective Medical Devices Slip Through
Despite the use of FDA approval to regulate medical devices, defective medical devices continued to slip through the system. This happened to the extent that the FDA had to shut down its alternative summary reporting program because the program was allowing the suppression of millions of reports about dangerous FDA approved medical devices. This means dozens of defective medical devices may have been used on patients without anything being done about it.
Common devices that were found to be defective were breast implants, cardiac defibrillators, pacemakers, tooth implants, and surgical staplers. In 2018 alone, around 190,000 injuries and 45,000 malfunctions were hidden by the alternative summary program. 
Medical Malpractice Lawyer in New York
Recovering from injuries sustained from your doctor or nurse because of a defective medical device can be alarming. Many people do not expect these kinds of errors to happen in professional medical settings. If this happened to you, be sure to talk to an Auburn Personal Injury Lawyer to explore your options for compensation. You could be eligible to receive compensation for medical bills related to your injury, pain and suffering, and lost wages. 
At Gattuso & Ciotoli, we have over 50 years of experience with personal injury cases. Call us at (315) 314-8000 for a free consultation today. You can find us in Central New York, Syracuse, Watertown, Binghamton, Fayetteville, North Syracuse, Camillus, Liverpool, Cortland, and Auburn. We will work with you to investigate your claim and defend your rights.