What Is the Average Settlement for a New York TBI Case?
Central New York Legal News
Recovering from a traumatic brain injury (TBI) can seem like a daunting feat. Your accident can change your entire life, especially if your injuries were severe. Luckily, the state of New York allows victims of personal injury to seek compensation for their injuries. You may be wondering how the courts will calculate your TBI settlement. How much can you expect to recover in your traumatic brain injury claim? Read on to find out more.
Damages in a New York TBI Settlement
In every personal injury settlement, plaintiffs are looking to collect certain compensatory damages. These are "damages that compensate the injured victim for injuries actually endured." Compensatory damages can be both economic and non-economic. "Economic damages" have clear monetary value, making them easier to quantify. Examples may include medical expenses, lost wages, and property damage.
"Non-economic damages," on the other hand, can be more general. These may include things like loss of enjoyment of life, post-traumatic stress disorder (PTSD), and the emotional effects of disability or disfigurement. Such losses are real, lasting, and deserve compensation. The right New York personal injury lawyer can bring about a case that reflects the totality of all your damages.
Factors That Can Affect Your New York TBI Settlement
Every traumatic brain injury (TBI) accident is different, meaning there is no one cut-and-dry settlement you can expect. There is a variety of factors that may affect your settlement offer.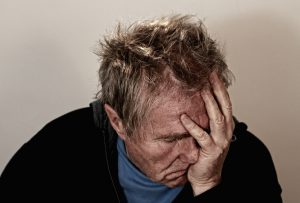 In general, however, more "severe" injuries will bring about larger settlements. Much of this is due to the costs of medical care. Extensive periods of hospitalization, for instance, tend to be costly. And while any accident has the potential to be emotionally scarring, serious accidents tend to have higher correlation rates with trauma—thus raising the amount of non-economic damages you may choose to pursue.
Additionally, the value of your current wages may factor in if you have missed any work as a result of your injuries. Lengthy recoveries tend to demand more in damages, as the victim needs more compensation to return to everyday life. Applicable insurance coverage limits may also come into play when pursuing damages. Injuries of any kind are a uniquely individual experience, making your specific diagnosis and prognosis essential to the claims process. Working with a doctor experienced in personal injury cases can expedite your claims process. Your lawyer may be able to help you find the right physician to assist you with your recovery.
Seeking Legal Help
Have you or a loved one recently been the victim of traumatic brain injury (TBI) as a result of someone else's negligence? The experienced New York personal injury attorneys at Gattuso & Ciotoli may be able to help. We believe you should never have to pay for someone else's mistakes. Contact us for a free consultation today. We draw on over 50 years of combined legal experience to provide you the quality service you deserve. We proudly serve the Central New York area, including Auburn, Binghamton, Camillus, Cortland, Fayetteville, North Syracuse, Syracuse, Watertown, and Liverpool.