What To Do After An Accident In New York
Central New York Legal News
Injuries from car accidents can range from minor to severe. If you are injured in a car accident and have serious injuries, you are likely obtaining expensive medical treatment to help you recover. You may even be unable to work because of your injuries. So while you are piling up the medical expenses, your other bills are still due and you have no income to cover the costs. What to do?
Once you have your injuries have been diagnosed correctly and you have a treatment plan needed to help you heal, you should obtain compensation for all of the losses you've endured. Contacting a New York personal injury attorney allows you to learn what is the best way to move forward with a personal injury claim. Statistically, working with a lawyer when you are filing a personal injury claim raises your chances to obtain the highest amount of compensation for your damages versus trying to go the course alone.
Obtaining Compensation In New York From Insurance Companies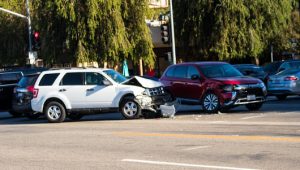 New York is a no-fault insurance state which allows for the driver as well as any passengers in their automobile at the time fo the crash to pursue compensation for damages from the insurance company of the driver. No-fault means that compensation can be sought regardless of who was responsible for the crash. These damages can include lost wages, medical expenses, and property damages.
When very serious injuries are sustained, there is the ability to file a claim against the other driver's insurance company for damages that include pain and suffering. Catastrophic crashes that are considered to have serious injuries would be those that result in the following:
Dismemberment

Severe disfigurement

Permanent loss of limbs, including vision or hearing

Loss of body function, or

paralysis

Loss of fetus

Death
To draw a distinct picture full of evidence regarding your accident experience and why you need a high amount of compensation, an experienced car accident attorney is important to have backing you. These legal professionals will help you collect the documentation you need and find the experts necessary to provide testimony on your behalf which will all be a part of building a strong personal injury claim. The reality is that you have rights that need to be protected. If you were victimized by a negligent party, you deserve to recover compensation for the injuries and trauma you have had to endure. Working with highly trained and resourceful legal counsel will help you see a fair settlement.
What To Do After An Accident In New York
After you have been injured in an accident it is important to do the following:
Call 911.

Obtain the contact information of any other parties involved in the crash along with their insurance information.

Gather contact information from any witnesses willing to offer testimony.

Take photos of the damages and the accident scene.

Write down the details of the accident as soon as possible to ensure you remember everything.

Seek medical attention for injuries.

Speak to a lawyer who will guide you regarding how to move forward. 
Call our personal injury attorneys today at (315) 314-8000 to set up your free consultation.  The law offices of Gattuso & Ciotoli have locations in Central New York, Syracuse, Watertown, Binghamton, Fayetteville, North Syracuse, Camillus, Liverpool, Cortland, and Auburn for your convenience.