When Prescribed Medications for Injuries Become Dangerous
Central New York Legal News
Doctors prescribe medications every day for various ailments like allergies, illnesses, and chronic medical conditions. However, one prescription medication remains one of the most dangerous types to this day. Opioids are prescribed for pain after surgeries, serious injuries, or chronic pain that does not seem to go away. This type of medication works, but some people can become addicted, especially if the wrong dose is given or opioids are prescribed for too long. If you have been negatively affected by opioids, consider talking to a Central New York Medical Malpractice Lawyer to see what your options are. 
Can I Sue for Opioid Addiction?
In 2007, one of the leading companies that produces the opioid OxyContin had to plead guilty for hiding the addictiveness of their medication from doctors and patients. They were required to pay $3 billion in damages and offer millions of treatment medications for all of the victims who suffered from withdrawal.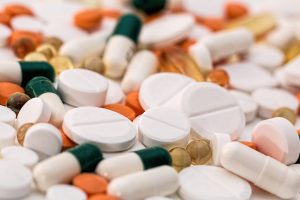 Despite this, around 70,000 people die each year from overdoses, half of which are from opioids. 
Based on this, what you need to figure out if you started experiencing problems with opioids is how aware your doctor was of the addictiveness in the type of opioids they prescribed you. Your doctor may be negligent if there was a failure to warn you of the potential for addiction, the wrong dose was given for too long, or the dangers of unsafe ways of use were not explained. Doctors who blindly prescribe opioids without seeing their patients is also common in certain cases and may be considered malpractice. 
Be wary if your doctor prescribes opioids for minor ailments or without sufficient justification. This is your life, make sure you protect your well-being. 
The Struggle with Opioid Addiction
Trying to stop using opioids after becoming addicted to them can be one of the most challenging obstacles to overcome. Opioid addiction can lead to a variety of symptoms when a person stops using the substance. These symptoms are called withdrawal and involve:
Anxiety

Insomnia, excessive yawning

Muscle pain

Flu-like symptoms like a runny nose, vomiting, nausea, and sweating

Diarrhea

Abdominal pain
Recovering from opioid addiction involves various treatments like medications, therapy, and medically-assisted detoxification. Talking with a doctor or substance abuse treatment center might be able to help you overcome the negative effects of opioids. Waiting too long can be dangerous because as tolerance builds, the risk for overdose increases. 
Medical Malpractice Lawyer in New York
Facing opioid withdrawal alone can be daunting for almost anyone. Handling a lawsuit against your provider on top of withdrawal symptoms can be draining. Try talking to a Medical Malpractice Lawyer in Binghamton if you have become addicted to opioids due to healthcare negligence. Depending on what damages you suffered as a result of your addiction, you may be eligible to receive compensation for medical expenses in addition to pain and suffering. 
At Gattuso & Ciotoli, we offer our clients four areas of legal practice. Contact us today at (315) 314-8000 for a free consultation. We are located in Central New York, Syracuse, Watertown, Binghamton, Fayetteville, North Syracuse, Camillus, Liverpool, Cortland, and Auburn. Our goal is to defend your rights.