When Should I Hire a Car Accident Lawyer?
Central New York Legal News
Some people living in New York do not consider seeking lawyer help after a car accident since New York is a no-fault insurance state. However, insurance companies may not always offer you fair compensation. There is a simple reason for this: anytime an insurance company gives people compensation, they lose money. Insurance companies help people, but they are also a business. Consider seeking help from an experienced Central New York Car Accidents Attorney if you have experienced trouble with your personal injury claim.
When You Might Need a Lawyer
When it comes to car accidents, lawyers help people earn back the money they lost from the wreck. Many people suffer financial losses from medical bills, long-term treatments for severe injuries, missing work during their recovery, and vehicle damages. If you hire a lawyer, their job will be to win your case so you can receive reimbursements high enough to cover these expenses.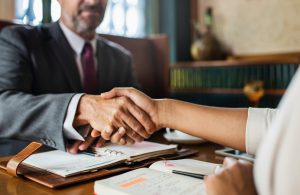 However, your situation will first need to be assessed in order to determine whether the other driver may have been responsible for the accident; this is called negligence, a careless action that causes harm to another person. The fact that another driver's negligence led to your injuries and financial losses serves as justification to an insurance company that you deserve to be compensated.
This is where deciding to hire a lawyer comes into play. When an insurance company refuses to pay you, ignores your claims, or offers an unfair amount of compensation, you should consider hiring a lawyer.
How a Car Accident Lawyer Can Help
A car accident or personal injury lawyer has years of education, training, and experience in law, and, therefore, knows the right steps to take in your type of situation. They have worked with and made negotiations with insurance companies in the past and some may have already gone to trial against an insurance company. This means they have likely come across obstacles before and know how to handle them.
An understanding of the law allows them to see loopholes and alternatives that could save you time or money. Unfortunately, not all insurance companies offer fair deals and many of them have their own team of lawyers to fight against you if you attempt to sue. A lawyer will be able to defend you in court if necessary.
Car Accident Attorney in New York
When deciding whether you need a lawyer, it is important to figure out how much money you could potentially lose if you accept your insurance company's first settlement. Make sure the lawyer you work with is trained in the areas you need assistance in and is someone you feel comfortable with. Talk to a Watertown Personal Injury Attorney if you are tired of unfair treatment and feel ready to take the next step.
At Gattuso & Ciotoli, we have over 50 years of experience in four legal areas. You can contact us at (315) 314-8000 for a free consultation. We provide services to Central New York, Syracuse, Watertown, Binghamton, Fayetteville, North Syracuse, Camillus, Liverpool, Cortland, and Auburn. Let us help you fix your financial situation.