Why Are Teens Experiencing So Many Car Accidents?
Central New York Legal News
Teen car accidents have caused the injuries and deaths of thousands of teenagers each year. Even after all the campaigns to prevent these types of accidents, one of the leading causes of deaths for teenagers remains car accidents. However, this does not always mean the accident was the teenager's fault. In some cases, another driver may be driving recklessly and can throw other drivers off-guard. If you suffered injuries from a car accident like this, seek compensation by talking to a New York Car Accidents Lawyer.
Prevalence of Teen Car Accidents
In 2016, 2,820 teenagers died in car accidents, representing a 3% increase in the number of teen deaths compared to 2015. While this may not seem like a significant difference, this shows that the issue of teen driving accidents is not decreasing. The majority of teenagers killed in these accidents were male and tended to be between the ages of 13-19.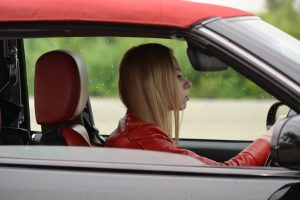 This may also be tied to the fact that males have a higher rate than females for drinking while driving. Females have been found to have lower blood-alcohol concentrations (BAC) than males when driving. Only 11% of females ages 16-17 had an illegal BAC over 0.08%, compared to 13% of males. For those who were between 18-19 years old, the numbers increased to 25% for males and 13% for females. The gap between male and female driving behaviors widens with age.
Overall, teenagers only make up 8% of all car accident deaths. This may not feel like a massive number, but this issue still needs to be addressed.
Causes of Teen Car Accidents
Figuring out how to reduce teen car accidents requires an understanding of what causes these types of accidents. However, understanding is not enough, because even though many people were aware of teen driving accidents, the number of these accidents increased to 3,255 in 2017. Parents need to inform their children of these causes before they start driving.
Teen inexperience at driving puts them at greater risk for an accident when they engage in distracted driving, drowsy driving, or driving while intoxicated. Distractions can stem from cell phone use, messing with a GPS, and having too many passengers and conversations at once. Explain to your teens the importance of eyes on the road.
Studies show that more passengers increase distractibility and the temptation to perform risky driving behaviors. Using drugs or alcohol while driving should also be avoided because these substances reduce reaction time and attention skills.
New York Personal Injury Attorney
Teen car accidents can lead to injuries that may be life-altering, like traumatic head injuries, spinal cord injuries, and broken bones. Insurance companies may work with you and offer you some compensation, but you may need further coverage depending on the severity of your injuries. Try talking to a Cortland Personal Injury Lawyer who may be able to help you sue even if you were partially at fault.
At Gattuso & Ciotoli, we have over 50 years of experience with car accident cases. You can call us at (315) 314-8000 for a free consultation today. Our offices are located in Central New York, Syracuse, Watertown, Binghamton, Fayetteville, North Syracuse, Camillus, Liverpool, Cortland, and Auburn. Our goal is to defend your rights.