Different Types of Brain Injuries in New York
Central New York Legal News
Brain injuries occur from a violent force to the head. Car accidents, workplace incidents, and falls are just a few common ways in which brain injuries occur in New York. The aftermath of brain injuries ranges from fast recovery to dealing with impairments for life. Some impairments can lead to unemployment, disabilities, and depression. Talk to a New York Traumatic Brain Injuries Attorney today if your injury was caused by a third party.
Main Types of Brain Injuries
There is a wide range of symptoms that stem from traumatic brain injuries (TBIs), but there are only three levels of classification. Concussions are the mildest types of TBIs and are common in sports. They can be caused by closed-head or open-head injuries. Closed-head means the brain hit the skull hard enough to cause damage, whereas open-head means the skull is fractured and tears brain tissue. Common symptoms of concussions are:
Feeling disoriented or dazed
Temporary confusion
Loss of consciousness
Nausea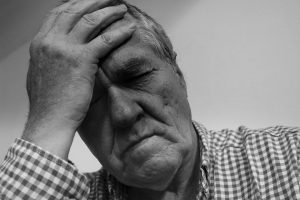 Moderate TBIs come with symptoms that can last up to a few weeks after the accident. Other than loss of consciousness for brief periods, people tend to experience confusion that lasts weeks. People also experience difficulties with movement, coordination, thinking, and behavior that can last anywhere from a few months to a lifetime.
Severe TBIs most often lead to lifetime impairments and many can become fatal without immediate medical treatment. This is because some severe brain injuries are caused by bleeding inside the brain that can lead to death if not stopped. Various types of bodily functions can be altered, personality can change, and disabilities are likely to develop. People may experience loss of sensation in certain areas, paralysis, memory loss, and other serious brain malfunctions.
Common Causes of Brain Injuries
Falls are one of the most common causes of TBIs and accounted for 48% of emergency room visits in 2014 for brain injuries. Being struck by a heavy object makes up 17% of TBI cases, while car accidents tend to make up 20% of hospitalizations for TBIs. The traumatic force of a person's head hitting the inside of the car can cause skull fractures, which can lead to brain damage. Self-harm made up 33% of TBI deaths in 2014.
New York Brain Injury Lawyer
The consequences of traumatic brain injuries can be severe. This is especially true for moderate-to-severe brain injuries because these often require long-term treatments like physical therapy, counseling, and other forms of treatment. These additional forms of treatment are not often covered by health insurance, which can put many people in debt. You may not have to suffer financially if your injury was caused by someone else. An Auburn Personal Injury Lawyer may be able to help you obtain the compensation needed to cover the majority of your expenses.
At Gattuso & Ciotoli we have at least 50 years of experience with personal injury law. You can contact our firm at (315) 314-8000 for a free consultation. Our legal services are located in Central New York, Syracuse, Watertown, Binghamton, Fayetteville, North Syracuse, Camillus, Liverpool, Cortland, and Auburn.