Statistics Show that Medical Malpractice is Increasing
Central New York Legal News
In our modern society with the creation of new lifesaving technology each year, many people would be surprised to find that cases of medical malpractice are actually increasing. You may wonder why this is happening with all the recent advancements in medical science. It ultimately comes down to human nature. Doctors may have better tools and resources than previous generations, but they are still human.
With the fast-paced nature of doctor visits today, many doctors are overwhelmed with multiple cases and fatigue. However, if you suffered injuries from medical malpractice, do not hesitate to contact a Central New York Medical Malpractice Lawyer for guidance on your case.
Common Malpractice Claims According to Specialties
Different specialties in the medical field experience different rates of medical malpractice lawsuits. Certain specialties require more or less intervention, expertise, and accurate diagnoses than others. General surgery and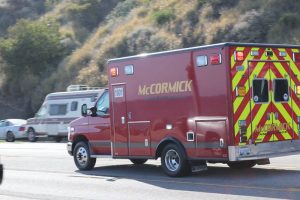 gynecology professionals face the highest amount of lawsuits in the field at 63.2% and 63.6%, respectively. Emergency physicians follow at 51.7%, likely because of the unpredictable nature of emergencies.
Psychiatry and pediatrics represent the lowest rate of lawsuits at 16.1% and 17.8%, respectively. This may be because psychiatry deals more with the mind, which reduces the chance of physical harm. In regard to pediatrics, children do not tend to encounter as many rare or terminally ill diseases compared to adults. This leaves less room for serious errors that could lead to death.
Radiology represents 37.6% of lawsuits and anesthesiology represents 36.3%. Anesthesia errors have been known to lead to life-threatening medical conditions and delirium.
Most Common Types and Causes of Malpractice
From the years 2013 to 2017, diagnostic errors made up the most common types of medical malpractice claims. This can create pointless and expensive treatments that lead some patients to face worsening medical conditions that can cause death. An accurate diagnosis is common for doctors who rush the assessment process or feel fatigued.
Surgical and medication errors are also common. Wrong doses of medication have been known to kill children and adults alike. Surgical errors have left scars, objects inside patients, and irreparable harm. Other patients have received the wrong surgery. This can happen from miscommunication, misunderstanding, or not following proper protocols. Fatigue and carelessness are also common reasons.
Childbirth injuries can cause brain damage, paralysis, and bone fractures. This is often attributable to doctor or nurse negligence.
Medical Malpractice Attorney in New York
Medical malpractice not only harms the patient physically, but it can also cause mental scars that can lead to a distrust in the medical profession. Consider hiring an experienced Watertown Personal Injury Attorney if you suffered personal injuries from a nurse or doctor. Compensation can cover things like medical expenses, pain and suffering, lost wages, and emotional distress.
At Gattuso & Ciotoli, PLLC, we possess years of experience with a variety of personal injury claims. Call us at (315) 314-8000 today for a free consultation. You can find us in Central New York, Syracuse, Watertown, Binghamton, Fayetteville, North Syracuse, Camillus, Liverpool, Cortland, and Auburn. Our goal is to find the evidence necessary to obtain the compensation you need to fully recover.